Doing the right thing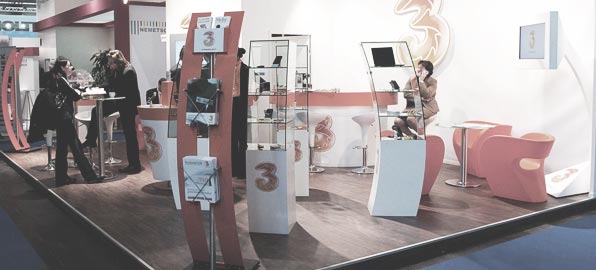 3-elements looks back on over 20 years of experience with top-trained experts from the exhibition industry.
In economically difficult times an efficient trade show strategy and an exceptional booth design ensures the success of your trade show participation. The trade show business was pronounced dead for 20 years, but, on the contrary it has not lost any of its appeal. Nowadays communication is dominated by electronic media. Trade Shows give you the advantage of intensive interaction with your customers. Use trade shows as your perfect tool to present your products and brands to an highly involved target group of prospective customers. The direct and immediate feedback from customers is definitely not achievable with any other media.
3-element understands exhibition strategies, but also has its own years experience as an exporter and trader in industrial and consumer markets. Our Trade Show Services offer a complete service for managing your trade show activities.
We evaluate the fairs that match best with your products.
We design the best stand designs, which can be used not only at fairs, but also in other business units of your company.
We take care of show registrations, order all infrastructure and prepare the logistics for your promotional items and products.
The 3-elements Trade Show Service is a unique full service offering the highest level of competence and understanding of design. Is your company active in the telecommunications and electronics, cosmetics and photo trading? We specialize in these areas and we have managed many such projects with high competence.